Jeremy Hunt has today given a statement to Parliament on the introduction of the new junior doctors' contract.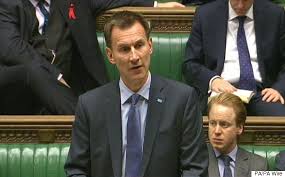 This follows a letter from Sir David Dalton on the negotiations in which he advised that the Government should do whatever it deems necessary to end uncertainty for the NHS.
See here for more information.