The CQC has today published its State of Care report, an annual assessment of the quality of health and adult social care in England.
CQC has found that despite challenging circumstances, as at 31 July 2016:
71% of the adult social care services that CQC had inspected were rated 'good' and 1% were 'outstanding';
83% of the GP practices inspected were 'good' and 4% were 'outstanding'; and
51% of the core services provided by NHS acute hospital trusts were 'good' and 5% were 'outstanding'.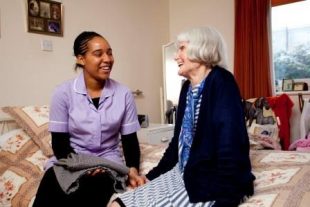 Below is the response from the Department on this report.
A Department of Health spokesperson said:

This report from our independent inspectorate shows that the majority of the NHS, 72% of adult social care services and 87% of GP practices inspected are good or better — and that improvement is taking place all over the country.


The NHS is performing well at a time of increasing demand — the Government is investing £10 billion to fund its own plan for the future, and crucially is ensuring that the amount of money available to local authorities for social care is rising in future years of the Parliament, reaching up to £3.5 billion extra by 2020.