Carter Review says hospitals must standardise procedures, be more transparent and work more closely with neighbouring NHS trusts.

Implementing the recommendations will help end variations in quality of care and finances that cost the NHS billions, Lord Carter has advised Health Secretary Jeremy Hunt in his final report. The full report can be found here.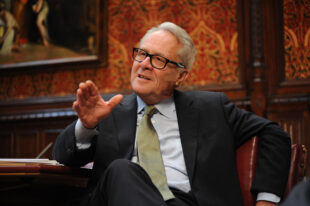 His review found unwarranted variation in running costs, sickness absence, infection rates and prices paid for supplies and services.
As part of the review, a 'model hospital' has been developed which will advise NHS trusts on the most efficient allocation of resources and allows hospitals to measure performance against other trusts.
Following the model hospital examples could save hospitals £5 billion a year by 2020 to 2021 and put an end to the variations the review uncovered across the NHS, including:
average running costs for a hospital (£ per square metre) vary from £105 at one trust to as high as £970 for another
infection rates for hip and knee replacements vary from 0.5 to 4%
prices paid by different hospitals for hip replacements range from £788 to £1,590
the use of floor space - one trust uses 12% for non-clinical purposes and another uses as much as 69%
sickness absence rates differ from 3.1% to 5%
As well as reviewing hospitals across England, Lord Carter's review looked at healthcare systems abroad, including in the US, Germany, Australia, Italy and France where hospitals have a greater focus on efficiency because they have established the clear link it has with patient care.
Lord Carter said:
My experience of the NHS and hospitals internationally is that high quality patient care and sound financial management go hand in hand. To improve the quality of care hospitals must grasp resources more effectively, especially staff, which account for more than 60 pence of every pound hospitals spend.

Giving hospitals the tools and support to better manage resources will make it easier for boards to follow the example of the best trusts and mean every patient can receive the same world class care and taxpayers will also receive a fairer return on their significant investment in the NHS.
Acute NHS trusts spend £55.6 billion every year, £33.9 billion of which goes on staffing. Lord Carter estimates a 1% improvement in staff productivity will save the NHS £280 million a year, which equates to hospitals using new working methods that would save every member of staff 5 minutes on an 8 hour shift.
Other areas covered by the report include:
staffing: the review calls for an improvement in the way the NHS deploys its staff, ending the use of outdated and inefficient paper rosters
procurement: as part of the review, from April 2016, trusts will publish their receipts on a monthly basis for the top 100 items bought by the NHS such as bandages, needles and rubber gloves
use of floor space: trusts' unused floor space should not exceed 2.5%, and floor space used for non-clinical purposes should not exceed 35%
administration costs: these should not exceed 7% by 2018 and 6% by 2020
delayed transfers of care: Lord Carter has called for action to be taken on the 'major problem' of delayed transfers of care, which affects hospitals and trusts' earning and spending capacity
working with neighbouring hospitals: Lord Carter advises trusts to work closely with their neighbouring hospitals, sharing services and resources to improve efficiency and reduce costs
Lord Carter was asked to carry out the review by Jeremy Hunt as part of his aim to make the NHS the safest and most efficient healthcare system in the world. The efficiency expert has spent the last 18 months visiting hospitals across the country and reviewing productivity to ensure the NHS gets the best value from its £102 billion annual budget and help the NHS to implement a 7-day service.
Jeremy Hunt said:
I want to make the NHS the safest healthcare system in the world, capable of providing the same world class care every day of the week, powered by a culture of transparency and learning. This groundbreaking review will help hospitals care for patients, making sure every penny possible is spent on frontline patient care and bureaucracy is slashed so doctors and nurses can concentrate on caring.

I'm grateful to Lord Carter, his team and those trusts involved in identifying the recommendations and urge all trusts to implement them immediately.
Lord Carter will continue to engage with and support trusts to achieve the efficiency improvements they can make over the coming months. NHS Improvement (NHSI) will lead the implementation of the recommendations and Lord Carter will become a non-executive director of the regulator in April. Lord Carter has also called for trusts to have closer support and management from NHSI, both locally and nationally, to ensure the review is fully implemented across all trusts.