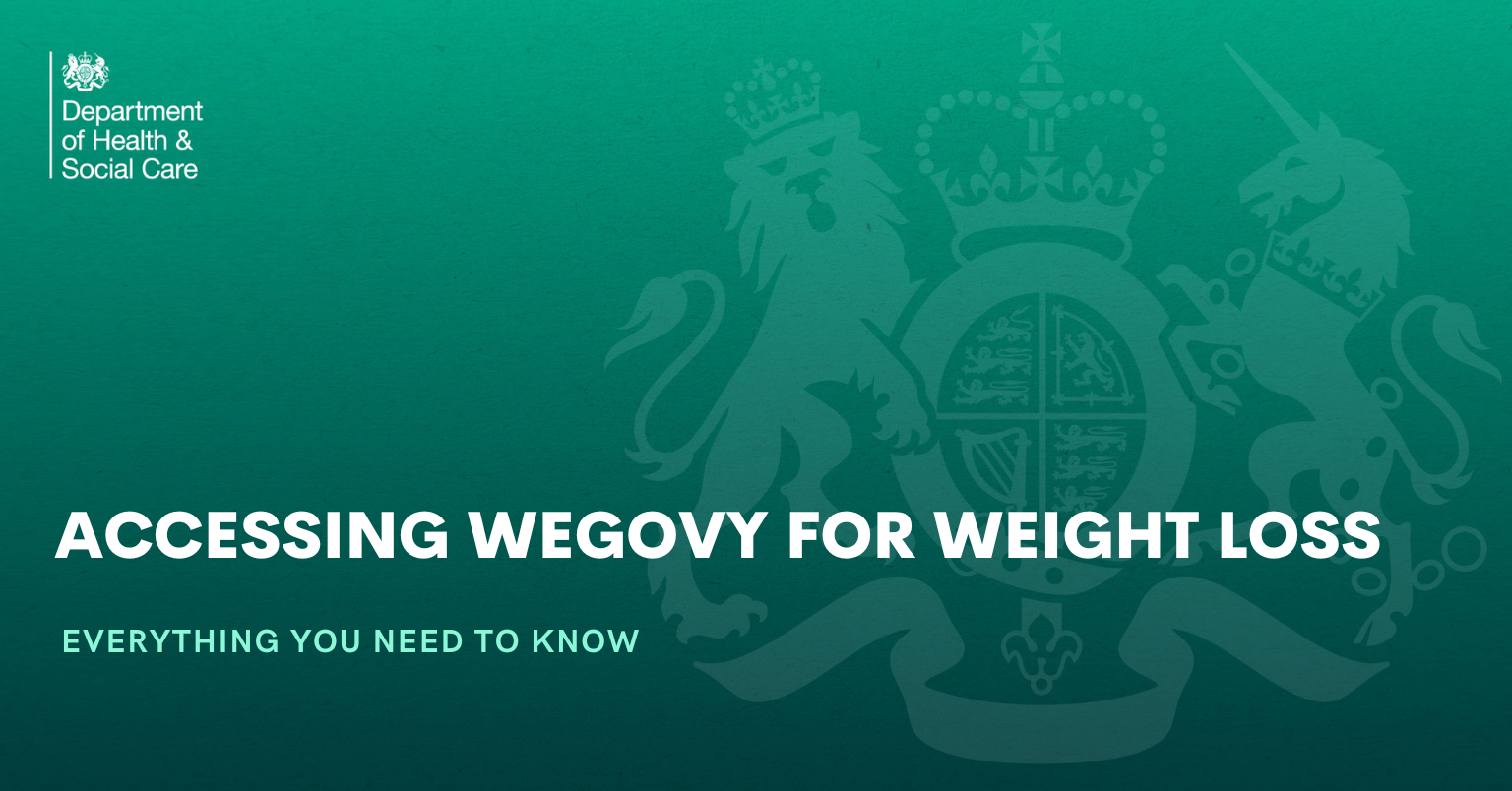 Semaglutide (Wegovy) launched in the UK on 4 September and is available on the NHS as an option for weight management in line with NICE guidance, alongside a reduced-calorie diet and increased physical activity.
Patients are eligible for treatment within a specialist weight management service if they have at least one weight-related comorbidity, such as hypertension or cardiovascular disease, and either a BMI of at least 35 or a BMI of 30 to 34.9, provided they meet the criteria for referral to specialist weight management services,  including that conventional treatment has been unsuccessful.
NICE's guidance on Semaglutide for managing overweight and obesity can be found here:  Overview | Semaglutide for managing overweight and obesity | Guidance | NICE
Here's everything that you need to know:
What is Wegovy and how does it differ from Ozempic?
 Wegovy is the brand name for semaglutide, which is licensed and approved for managing overweight and obesity. It is manufactured by Novo Nordisk and is recommended by the National Institute for Health and Care Excellence (NICE) for managing overweight and obesity in some patients on the NHS.
Clinical trials indicate that when used alongside diet, physical activity, and behavioural support, Wegovy users can achieve up to a 15% reduction in body weight after one year.
Ozempic is another brand name for semaglutide, which can be used for treating type 2 diabetes. Current guidance is clear that Ozempic should only be prescribed for the treatment of type 2 diabetes to protect supply for diabetes patients. It should not be prescribed soley for weight loss.
Who is eligible for Wegovy on the NHS?
NICE determine the eligibility criteria for routine use of Wegovy on the NHS to ensure value for money for the NHS.
Wegovy is for those dealing with obesity and weight-related problems, not for people who just want to lose some weight.
NICE recommend that Wegovy should be prescribed alongside diet and physical activity support for adults with a weight-related health condition – such as hypertension or cardiovascular disease and a Body Mass Index (BMI) of at least 35, or, exceptionally, a BMI of 30, if they meet the criteria for specialist weight management services. NHS England is legally required to make Wegovy available to NHS patients in line with NICE's recommendations within 3 months of its commercial availability.
People from some minority ethnic family backgrounds have lower BMI thresholds for eligibility. This means they might qualify at a slightly lower BMI compared to others.
How can I access Wegovy on the NHS?
To get Wegovy on the NHS, eligible adults would need a referral to an NHS specialist weight management service. This referral would usually be made by a GP.
Can I get Wegovy privately?
Like many other medicines, you can get Wegovy privately. It follows the rules set by the Medicines and Healthcare products Regulatory Agency (MHRA).
You can pay for a private prescription. This should include necessary specialist weight management support. But Wegovy isn't available over the counter which means you can't just buy this medicine from your community pharmacy – you need  assessment , a prescription  and ongoing support.
Whether you get Wegovy from the NHS or privately, the prescribers need to follow professional guidelines and consider national advice.
Can I get Wegovy through the pilot the Prime Minister announced?
 On 7 June 2023, the government announced a two-year pilot to look at expanding specialist weight management services to make weight loss medicines available to more people by providing these services outside of a hospital setting.
This includes looking at how GPs could safely prescribe these medicines and how the NHS can provide support in the community or digitally. This supports our wider strategy to reduce pressure on the health service and give people access to the care they need where it is most convenient for them.
The pilots are still in development and further details including the location of the pilot sites and when the pilots will be open to patients will be available in due course.
Are there supply issues for weight loss medicines?
Semaglutide (Wegovy) for weight loss has only just launched in the UK and there are no known supply issues.
There are currently supply issues with semaglutide (Ozempic) for type 2 diabetes in the UK. This has partly been caused by off-label prescribing and the use of Ozempic for weight loss. This has created shortages for type 2 diabetes patients. To ensure enough supply of Ozempic for type 2 diabetes treatment, it should only be prescribed and used for its licensed indication.
The government continues to monitor the supply situation for Ozempic and has provided comprehensive advice to the NHS on how to manage supply issues with this medicine.
We expect all providers of healthcare services, whether NHS or private, and all those with responsibility for prescribing to take appropriate account of national guidance such as National Patient Safety Alerts and Medicine Supply Notifications.
  What about receiving treatment digitally?
NICE has been assessing technologies that allow patients to receive treatment with weight loss medicines and accompanying diet, physical activity, and behavioural support digitally and recently consulted on draft guidance.
NICE's final guidance will support the NHS in identifying the most effective digital technologies where digital weight management services are considered appropriate for meeting local need.