A new organisation dedicated to tackling fraud, bribery and corruption within the health service in England has been announced.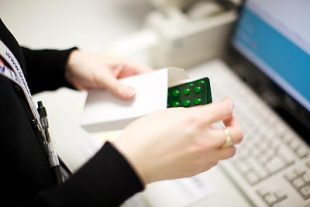 Fraud can cost the NHS millions of pounds each year and the NHS Counter Fraud Authority (NHSCFA) will ensure that NHS funding directed to front line patient care will be used exactly for that, and won't end up in the pockets of those who seek to divert NHS funds for their own use.
The NHSCFA will provide a clear focus for both the prevention and investigation of fraud across the health service and will work with NHS England and NHS Improvement to properly uncover fraud and tackle it effectively.
Fraud in the NHS can be complex and varied, and the loss suffered by the NHS ranges from a few pounds, to hundreds of thousands, and occasionally millions.
Announcing the new Authority, Health Minister Lord O'Shaughnessy said:

Fraudsters cost the NHS millions each year, money that could otherwise be spent directly on front-line care for patients.

The new NHS Counter Fraud Authority will send a clear message to those who seek to abuse and corrupt the NHS that they will be tracked down and brought to justice.
It is estimated that prescription fraud alone costs the NHS £217 million each year – where some people falsely claim to be exempt from the £8.60 prescription charge.
Dental fraud costs around £73 million a year where some dentists claim more money than they are entitled to receive for work carried out. In one case an NHS dentist systematically submitted thousands of false or inflated claims for payments over a six year period – defrauding the NHS of £223,000. He was subsequently jailed for three years and ordered to pay back the money.
In another example, an NHS financial manager was found guilty of defrauding the NHS of more than £2 million by manipulating the payment systems at two Primary Care Trusts under his control. Standing orders were set up in the name of regular suppliers, but the payments were in fact being made into individual accounts. He was jailed for five years and four months, and all of the money was recovered under the Proceeds of Crime Act.
Sue Frith, interim Chief Executive at the NHS Counter Fraud Authority said:

I am delighted to be working with staff, key stakeholders and NHS organisations to drive the development of the organisation, and firmly establish it in the public eye as the lead body tackling fraud, bribery and corruption targeting the NHS.
The NHS Counter Fraud Authority will begin in shadow form from April 2017, and will be established as an independent Special Health Authority from July 2017.