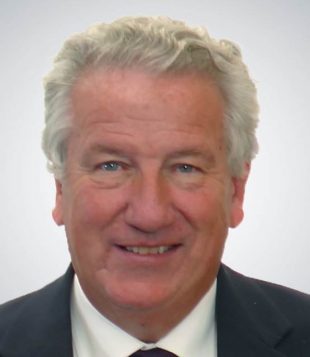 Minister for Community Health and Care, David Mowat, speaks about how the £25 million housing and technology find will support people with learning disabilities across England.
Everyone needs a place they can call home. People need a sanctuary, where they can be close to friends, family and their local communities; where they can put down roots and feel a sense of belonging.

For those of us lucky enough to have a home, it is easy to take these things for granted. But for people with learning disabilities, finding their own place and living a fulfilling and independent life can be a real struggle.

In fact, only 15% of adults with learning disabilities have a secure long-term tenancy or their own home.

That's why I'm delighted to announce the successful bidders for our £25 million housing and technology capital fund.

The fund was created to help local areas improve community housing provision, to help get people with learning disabilities out of inpatient settings that are not suitable for them and into their own homes.

We had a fantastic response and our expert panel have identified 52 projects up and down the country that represent a diverse range of excellent, innovative projects to give people with learning disabilities more independence and choice.

Simple adaptations that can make a huge difference include floor sensors to monitor for falls, or finger-print technology to make access as easy as possible for residents.

And of course, as well as changing individuals' lives, the fund has wider implications for the health system as a whole.

By helping people to live well at home, we can prevent unnecessary in-patient admissions and deliver efficiencies, because providing specially adapted housing means less need for costly hands-on care.

The fund is part of our vision for a future in which people with a learning disability are helped to make their own choices about their care, treatment and support. A future in which there are safe, reliable and innovative alternatives to inpatient care.

Through this fund, I feel confident that we are a step closer to achieving that future vision.
Join the conversation about the successful projects @depthealthpress, using the hashtag #placetocallhome
Read our news story about the funding allocation here.