Today NHS Employers has published the new junior doctor contract, including full terms and conditions, which will mean an average 13.5% basic pay rise and will improve safety for patients and doctors.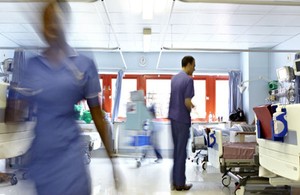 The full contract has been published by NHS Employers here
The Department of Health has also published the full Equality Analysis of the new contract here
A Department of Health spokesperson said:
"The new contract, 90% of which was agreed with the BMA, and endorsed by senior NHS leaders, is a very good deal for doctors and the NHS. It will mean an average 13.5% basic pay rise with a reduction in the number of long shifts that can be worked to improve safety. We urge junior doctors to look at the detail of the full contract and the clear benefits it brings.
"Our equality analysis shows doctors on the new contract will benefit from a fairer pay model that better rewards those who work the most intense and unsocial hours and will improve patient care across seven days. Part-time trainees will now benefit from the same benefits as those working full time, including the same pay protection on a pro-rata basis.
"We again urge the BMA to take the only reasonable course – call off its unnecessary and irresponsible strike action which will inevitably put patients in harm's way."
Background:
The EA examines the provisions of the contract – for example, this includes pay linked to levels of responsibility, pay linked to the number of hours worked with additional pay for those working the most unsocial hours and concludes that the new contract is fair and justified and is good for both staff and patients. We consider that the new contract will advance equality of opportunity. Where the new contract may have any adverse effect on people with protected characteristics such an effect does not  result in  discrimination as the new contract is a proportionate means of achieving a legitimate aim, or aims.
As a result of considering the EA in accordance with his duties and obligations, including the Public Sector Equality Duties under the Equality Act, the Secretary of State has asked for a number of changes to the draft contract including;
Doctors who are part-time or who take approved time out of programme will now have three 'full' years of protection. e.g. a Doctor working part-time on a 0.5 WTE basis throughout transition would have 6 actual years of pay protection; receiving pay under the existing contract including increments and banding;
Doctors who were absent or on maternity leave or careers leave on 31 October 2015 (the base date for pay protection) will now have protection calculated as if they had not taken leave – previously doctors would be protected based on their last salary before they went on maternity leave;
Doctors working part time should be able to access Saturday Intensity payments (SIPs) on a pro-rated basis. This means that whilst a full time doctor receives a SIP when they work one Saturday in four or more, a part time worker  working for instance on a 50% contract would receive the payment when they work one Saturday in eight. This will be kept under review;
Doctors working part time will similarly receive on call availability payments on a pro-rated basis; and
Doctors who have to change specialty because of a disability or caring for someone with a disability will receive pay protection on the same basis as someone who changes to a shortage specialty.